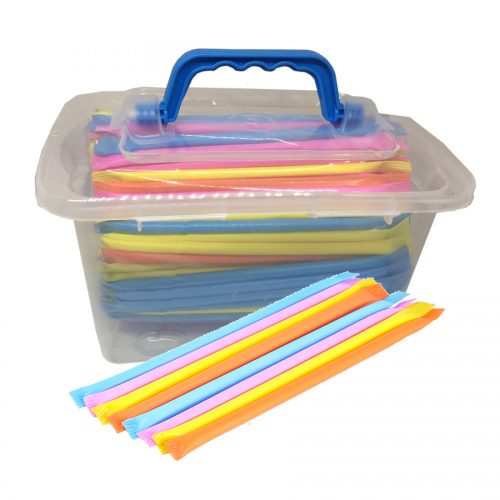 Product description
Mini plastic straw (17cm) with easy open and four flavours Sidral inside: Four flavors: lemon, orange, strawberry and cola. 200 units per chest. 8 chests per box.
Ingredients
Dextrose, sugar, citric acid, sodium bicarbonate, anti-caking agent: silicon dioxide; flavours: strawberry, lemon, orange, cola.
Nutritional information
Energy value (100g): 1,319 kJ / 316 kcal, fats: <0.1 g, saturated fats: <0.1 g, carbohydrates: 76.88 g, sugars: 76.88 g, proteins: <0.1 g and salt: 0.03 g.