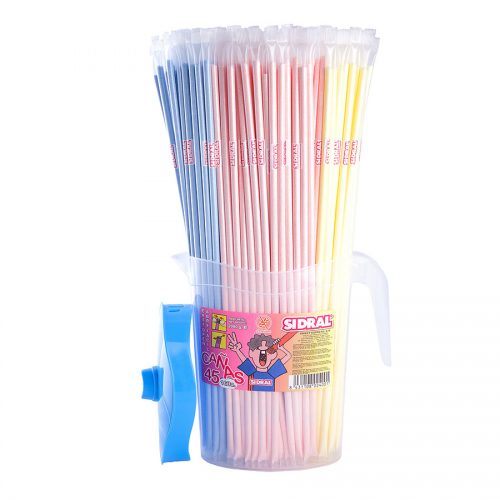 Product description
Plastic straw (45cm) with easy open and 3 flavours Sidral inside: lemon, blueberry and strawberry. 160 units per jar. 6 jars per box.
Ingredients
Dextrose, sugar, acidulant: citric acid, gasifier: sodium bicarbonate, anticaking agent: Silicon dioxide, flavour: strawberry, raspberry, lemon; Colour: E-129, E-102, E132.
Nutritional information
Energy value (100g): 1,319 kJ / 316 kcal, fats: <0.1 g, saturated fats: <0.1 g, carbohydrates: 76.88 g, sugars: 76.88 g, proteins: <0.1 g and salt: 0.03 g.