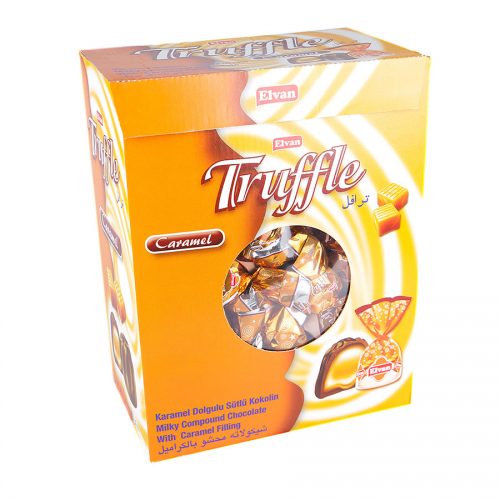 Product description
Bonbon stuffed with caramel cream and crispy rice inside. 153 units per display. 6 displays per box.
Ingredients
Chocolate substitutes: sugar, hydrogenated vegetable oil, cocoa powder, demineralized milk powder, skimmed milk powder, emulsifier: soy lecithin, cocoa cream, flavour I.N .: vanilla, chocolate, milk. Caramel: Sugar, glucose syrup, hydrogenated vegetable oil, skim milk powder, soy lecithin, salt, flavour vanilla, caramel.
Nutritional information
Energy value (100gr): 477 kcal, fats: 20,25 g, saturated fats: 8,64 g, carbohydrates: 71 g, sugars: 57,38 g, proteins: 2,99 g and salt: 149,2 g.