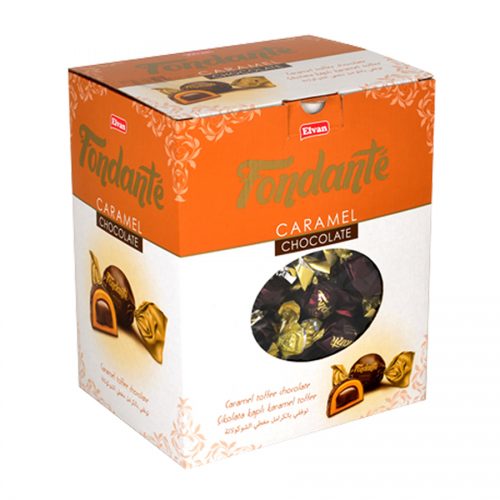 Product description
Bonbon stuffed with caramel cream. 195 units per display. 6 displays per box.
Ingredients
Fondant (60%): sugar, glucose syrup, whole milk powder, vegetable fat (palm), humectant agent (sorbitol), salt, emulsifier (fatty acid and diglycerides), flavouring (milk). Bitter chocolate (20%): cocoa mass, sugar, cocoa butter, coco powder, emulsifier (sunflower lecitin, polyglycerol polyricinoleate), salt, vanillin. Caramel filling (20%): glucose syrup, sugar, invert sugar, full hydrogenated vegetable fat (palm kernel), whole milk powder, butter milk, humectant agent, salt, emulsifier (sunflower lecithin), flavouring (caramel).
Nutritional information
Energy value (100gr): 400.4 kcal, fats: 10.42 g, saturated fats: 5.74 g, carbohydrates: 73.8 g, sugars: 61.6 g, proteins: 2.87 g and salt: 152 mg.