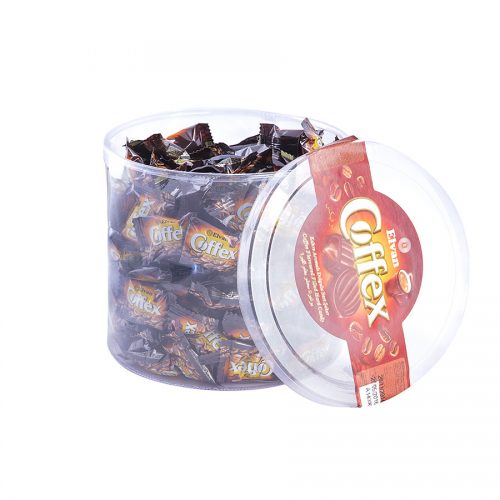 Product description
Coffee candy filled with coffee gel. 200 units per display. 8 displays per box.
Ingredients
Hard candy (%85): sugar, glucose syrup, full fat milk powder, hydrogenated vegetable fat, butter fat, coffee powder, emulsifier E-322, coffee flavour. Filling composite: glucose syrup, sugar, dextrose, whey powder, coffee powder, thickening agent E-440, coffee flavour.
Nutritional information
Energy value (100gr): 410 kcal, fats: 5gr, saturated fats: 3.8gr, carbohydrates: 91gr, sugars: 90gr, proteins: 1.1gr and salt: 53,2mg.