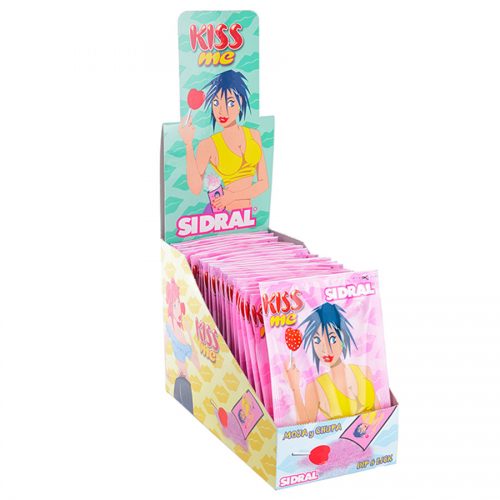 Product description
Bag with cherry Sidral powder and lollipop inside. 20 grams per display. 25 units per display. 12 displays per box.
Ingredients
Effervescent powder: sugar, dextrose, acidulant, sodium bicarbonate, flavour: cherry, colour: E-120. Caramel: sugar, glucose, citric acid, flavoring, colour: E-120.
Nutritional information
Energy value (100g): 1,319 kJ / 316 kcal, fats: <0.1 g, saturated fats: <0.1 g, carbohydrates: 76.88 g, sugars: 76.88 g, proteins: <0.1 g and salt: 0.03 g.